Fatherhood Resources
Below you will find valuable fatherhood resources. These trusted councils, non-profits, and law offices all focus on providing the best future for the children of our nation through stronger families and father-child bonds.
For the latest in fatherhood resources, follow us on twitter at @FatherhoodEdu. There, we post on a variety of topics daily – from how to's to father's testimonials. The Fatherhood Educational Institute aims to keep you up to date on the latest fatherhood news and resources.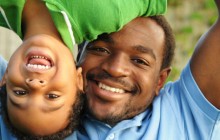 There are more fatherhood resources available here on our site! Check out our Parenting Guides, available in English and en Español.